Mycotoxin standards are used routinely in mycotoxin analysis for various purposes. R-Biopharm offers an extensive range of ready-to-use mycotoxin standards in solution or in dry form to be reconstituted in situ.
Mycotoxin standards solutions are used routinely in mycotoxin analysis. They can be used to prepare a calibration curve for the HPLC system, ensuring accurate determination of the toxin. The standard solution can also be used to spike samples in order to check the extraction efficiency of the toxin from certain foods using a particular solvent, or alternatively, to spike sample extracts. They can be prepared from mycotoxin powders, followed by dilution and spectrophotometric calibration. However handling and manipulation of these very toxic powders is hazardous and the preparation and verification of these standard solutions is labor intensive. R-Biopharm offers ready to use standard solutions and in-situ generated mycotoxin standards from dry mycotoxin standards.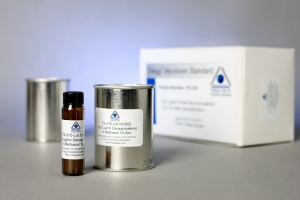 Support
Do you have further questions concerning standards for your quality assurance? We will be pleased to advise you.