R-BioMedia
R-Biopharm online
Infographics
Relevant information presented in an attractive way: Our infographics are the ideal resource for clear and comprehensible facts on food analysis.
Feel free to browse our infographics. Are you missing some information or do you have further questions?
Please don't hesitate to
contact us!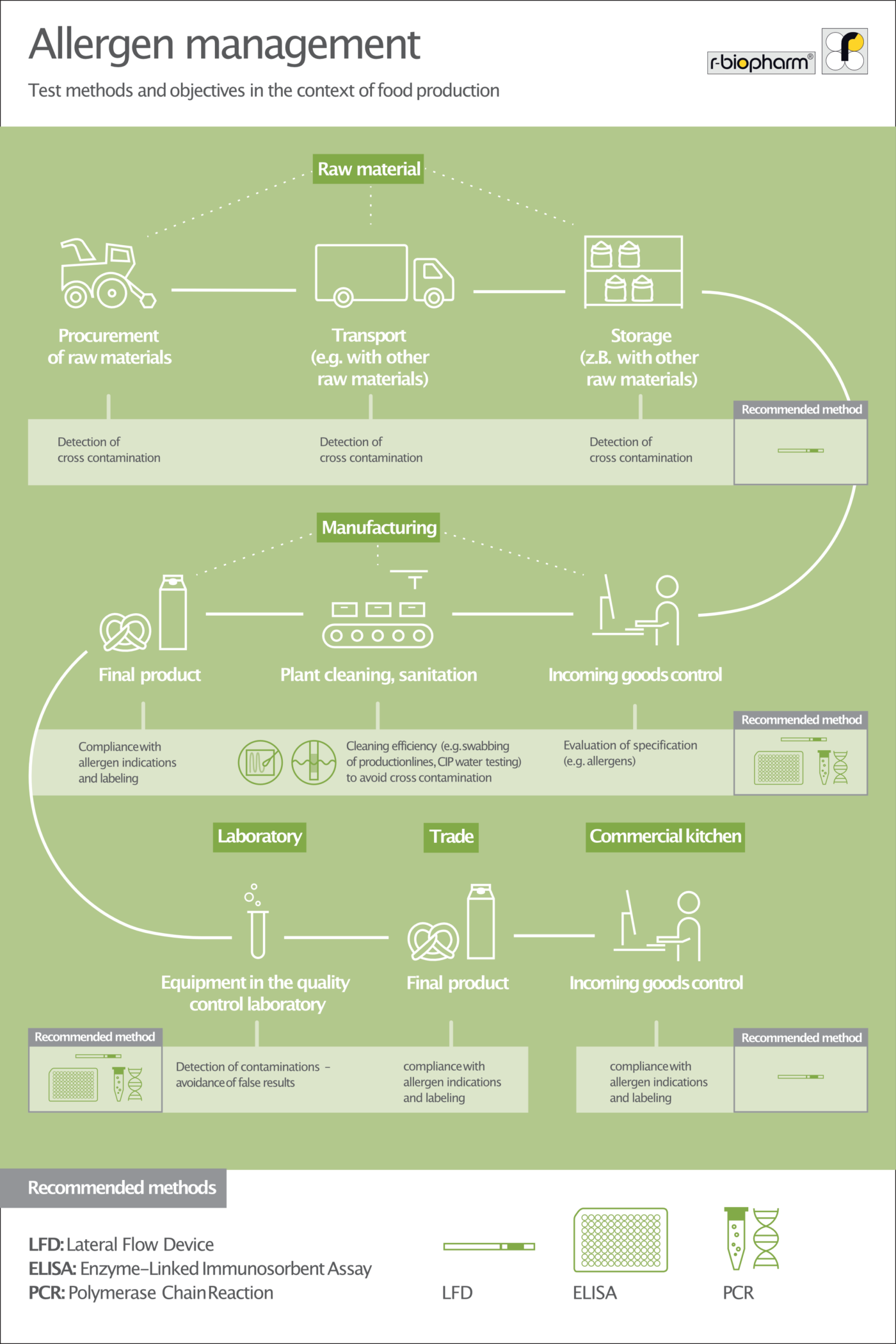 Allergen management
To support the food industry in their allergen risk assessment, we have designed a guide. This infographic shows at which points and areas in the complete food process (from the receipt of raw materials through production to labeling and packaging) allergen risks are present and which methods are best suited for the corresponding allergen analysis.