Analytical efficiency
Innovative solutions for higher efficiency in the lab
Analytical efficiency
Many laboratories face the challenge of analyzing more and more samples in a shorter time – while demands on quality and precision are increasing. We meet these requirements with new innovative and efficient solutions – such as laboratory automation or multiplex assays.
Laboratory automation
Automation solutions are becoming increasingly important in food analysis. And they are not only suitable for large laboratories with high sample throughputs. Small laboratories, too, experience difficulties processing samples in a standardized and efficient way. Automatic devices can support various processes and make the daily laboratory routine easier.
RIDA®SMART APP
The RIDA®SMART APP is a complete new evaluation technology for the quantification of mycotoxins. The app evaluates lateral flow tests (LFDs) …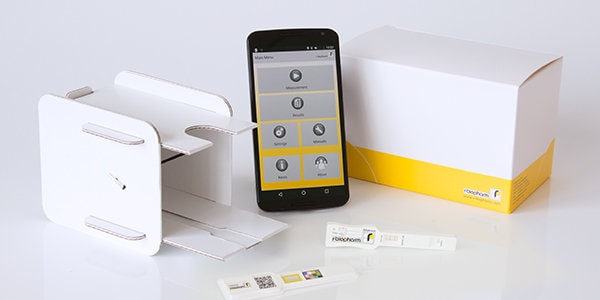 RIDA®CUBE SCAN
The RIDA®CUBE SCAN is a new photometric system that allows biochemistry testing, covering all enzymatic and colorimetric assays …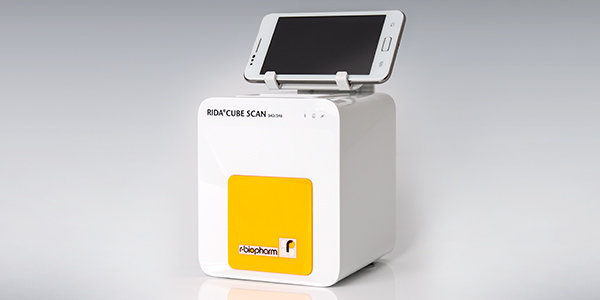 RIDA®CREST
The RIDA®CREST and RIDA®CREST ICE are online handling systems to be used in conjunction with IMMUNOPREP® ONLINE cartridges …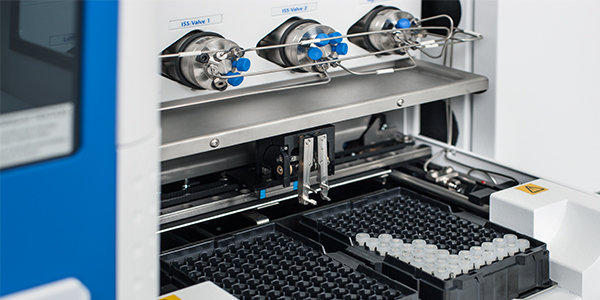 They provide many advantages compared to manual processing of samples:
Efficiency: Automation allows you to analyze more samples in a shorter time, saving time and money. The freed resources can be used for further analysis aside from routine tasks. Furthermore, robotic systems can work with much larger sample volumes.
Transparency: Standardized automated systems are making laboratory processes transparent and comprehensible. This optimizes collaboration and documention in the laboratory.
Harmonization: Automatic devices standardize the testing conditions and stabilize the processes, thus providing more precise, reproducible and comparable results.
Standardization: By the use of automated devices, many series of measurements can be performed in parallel following the same procedure. Human mistakes, which can quickly creep in when performing repetitive tasks, are eliminated.
Safety: Automatic sample processing reduces the risk of contamination and injuries to the staff, thus assuring analytical quality and creating better working conditions for employees.
Connectivity: Digitization is becoming increasingly important also in laboratories. Automatic devices can be easily connected, making it possible to access and process test data anytime and anywhere.
In collaboration with renowned partners, we offer automation solutions which are tailor-made to your individual requirements. Our instruments are suitable for a variety of applications: from fully automatic processing of ELISA tests incl. pipetting device, photometer and washing heads to processing of enzymatic tests and immunoaffinity columns to thermal cyclers for real-time PCR analyses.
Multiplex assays
Multiplex assays (or multi-analyte assays) let you quantify several parameters simultaneously. This means that more analyses can be performed within the same timeframe. We use this time- and material-saving solution for various applications in food analysis. For instance, we offer multiplex PCR kits for allergen management, and clean-up columns for the simultaneous analysis of multiple mycotoxins using HPLC, GC or LC-MS/MS.
SureFood® ALLERGEN 4plex
The SureFood® ALLERGEN 4plex Peanut/Hazelnut/Walnut+IAC is a real-time PCR for the direct, qualitative detection and differentiation of specific Peanut (Arachis hypogaea), Hazelnut (Corylus maxima) and Walnut (Juglans regia, Juglans nigra) DNA sequences according to directive (EC) 1169/2011.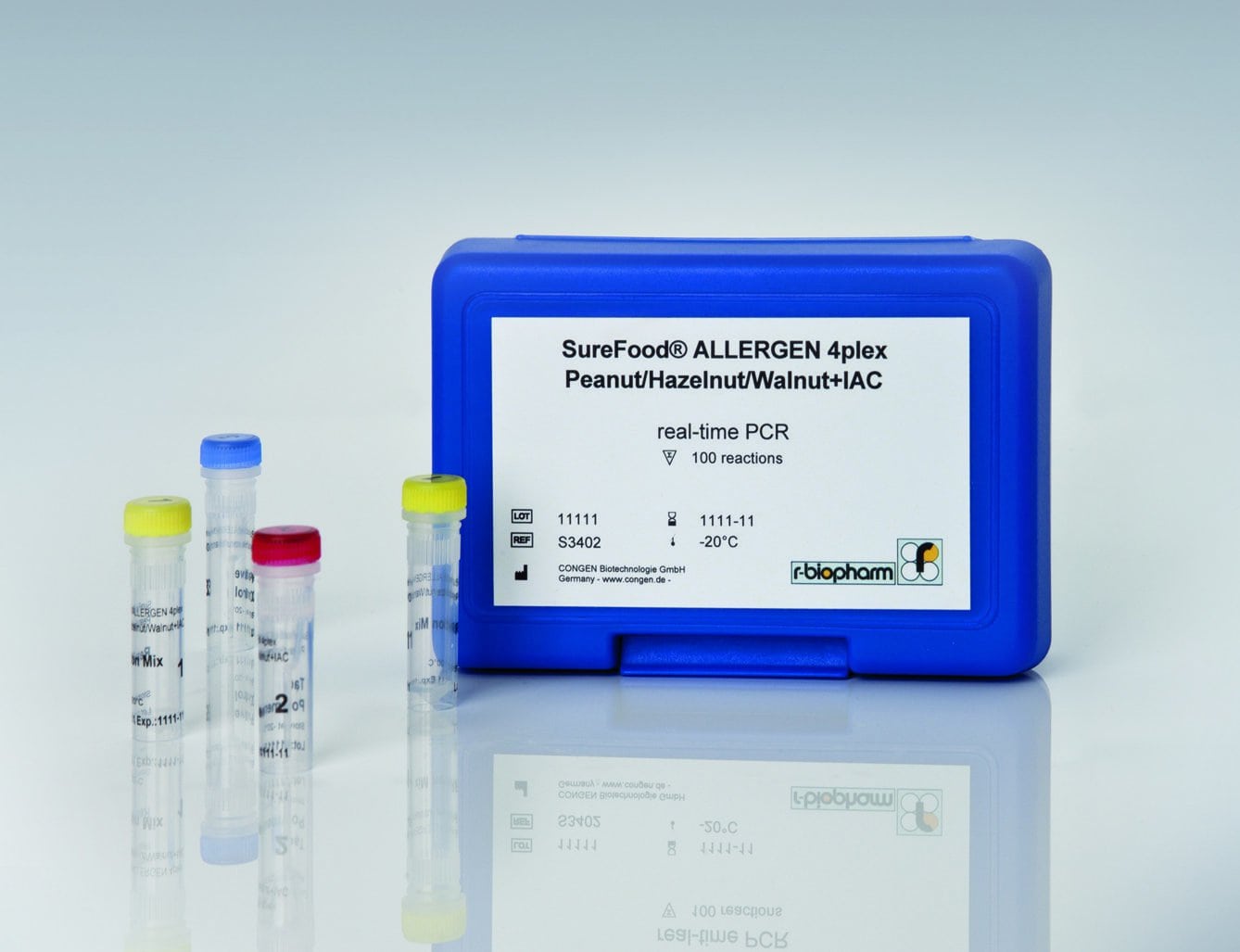 PuriTox Total Myco-MS
Solid phase clean-up columns for the purification of 11 mycotoxins. PuriTox Total Myco-MS® (Art. No. TC-MT3000) can be used for the simultaneous detection of aflatoxins B1, B2, G1, G2, ochratoxin A, fumonisins B1 and B2, deoxynivalenol, zearalenone, T-2 and HT-2 by LC-MS/MS.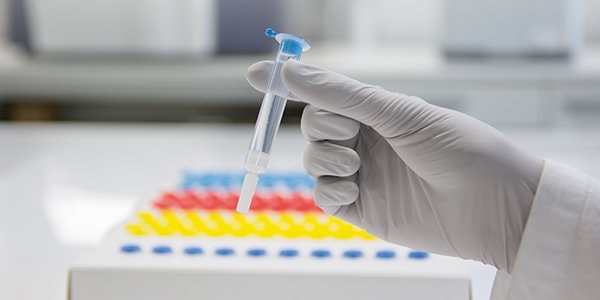 AFLAOCHRA PREP®
Multi-mycotoxin immunoaffinity columns for simultaneous detection of aflatoxins B1, B2, G1, G2 and ochratoxin A in a wide range of commodities in conjunction with HPLC or LC-MS/MS.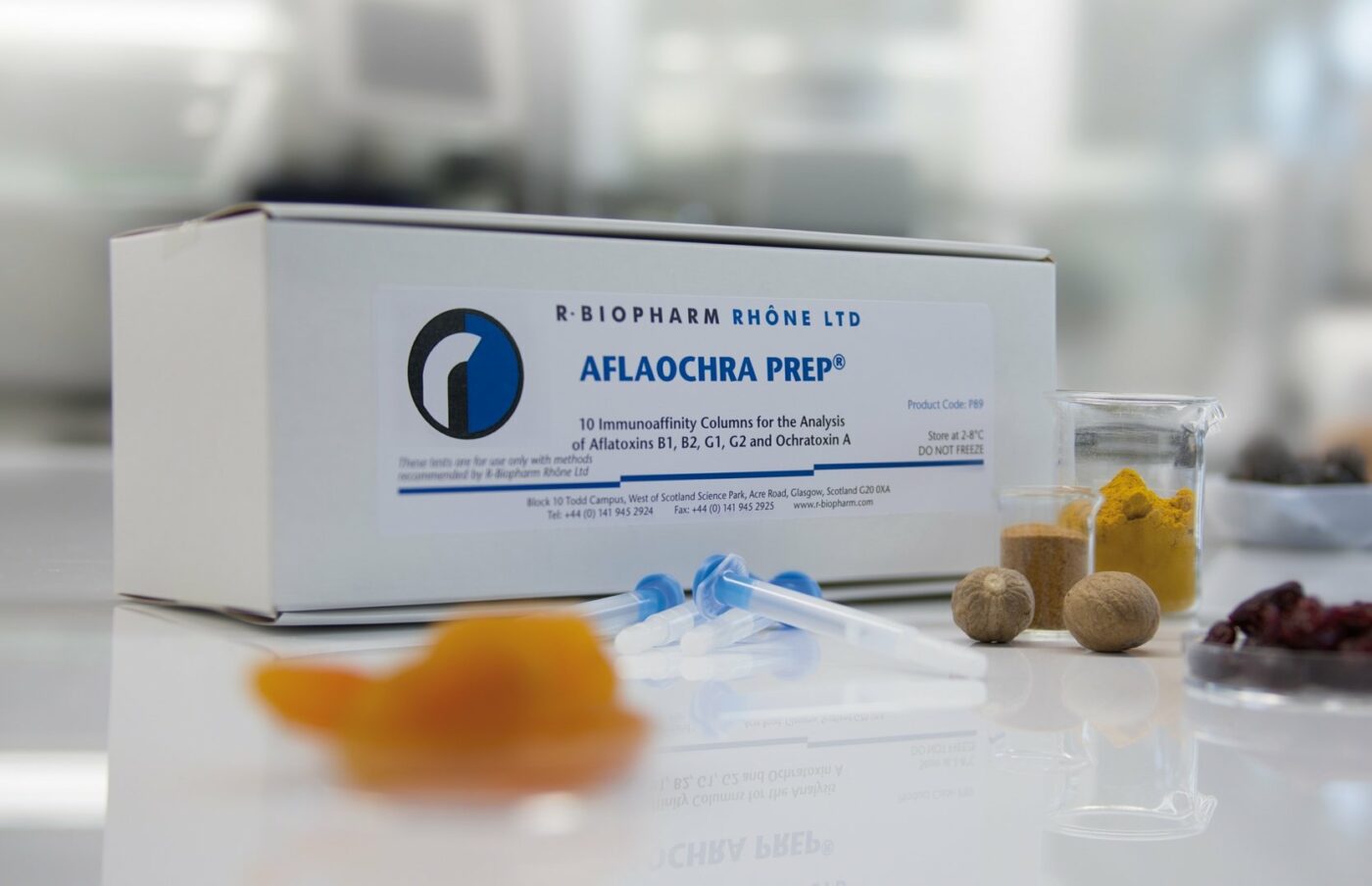 Support
With our many years of experience, we can help you make your laboratory more efficient. Of course, we will also take care of validation and adaption of the instruments on-site in your laboratory. Do you still have questions concerning our lab efficiency solutions? We will be pleased to advise you.