Dangers arise from residues like antibiotics, hormones and toxins for every consumer. Additionally, the presence of residues has consequences especially for the food producing and exporting industry.
In case residues are found in food, these products are destroyed and the Rapid Alert System RASFF is activated. This can lead to an exclusion of products from the import into e.g. the EU and will result in more screening of food.
The basis of all testing is a detailed validation.
The whitepaper covers the topics:
Background and calculation of the Limit of detection (LOD).
What is the Detection capability (CCβ) and how to determine it in your laboratory?
How to perform a validation according to the Community Reference Laboratories Residues (CRL) Guidelines?
What are the new Minimum Required Performance Levels (MRPL) for the nitrofurans (in food) and chloramphenicol (in food and feed)?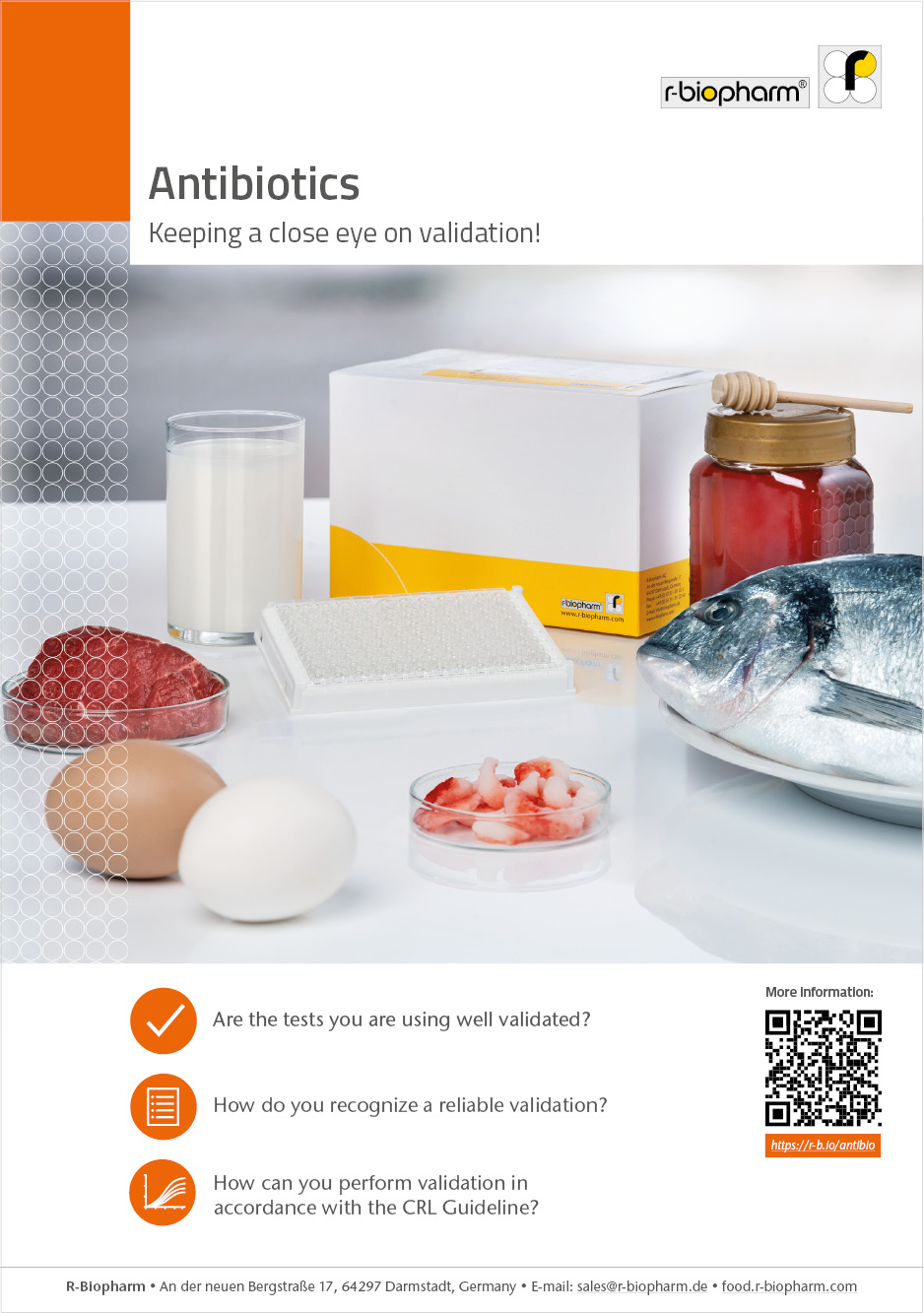 If you want to learn more about the validation, please fill out the form to receive the free whitepaper.