News
Recent news in Food & Feed Analysis
/

Better safe than sorry:...
Analytes
Better safe than sorry: reliable allergen detection

During the control of allergens in food, the so-called hook effect can occur. But what does the hook effect mean in terms of allergen detection and what are the possible consequences of the test result? 
The reliable detection of allergens is important to provide allergy sufferers with a high level of safety when consuming food. This means that food must be tested for undeclared allergens. The corresponding tests are carried out within the entire food process:
From testing of the delivered raw materials to the prevention of contamination during transport, storage and production to the final product control. One possibility of allergen analysis are the Lateral Flow Tests (LFDs). These are effective tools for the fast and reliable detection of allergen contamination in production lines, rinse water (CIP), surfaces and in food products.
A major problem in allergen analysis is the overload or hook effect. Here, high amounts of an analyte lead to an imbalance between analyte and antibody used, so that the formation of the necessary sandwich complex is prevented. Consequently, a false negative result is obtained, although the product actually contains a high concentration of allergen.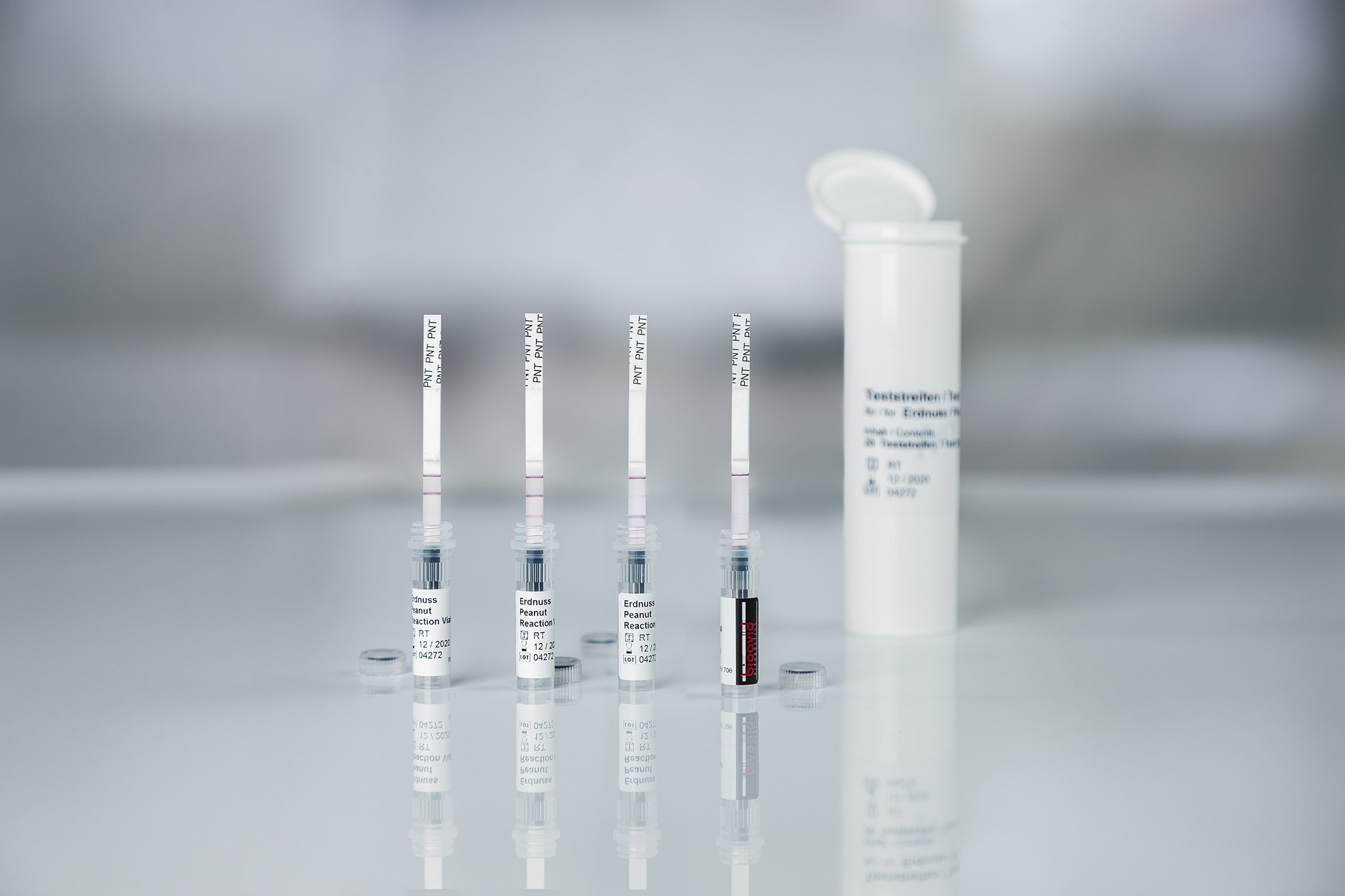 The solution for safe allergen management
To solve this problem and to detect false negative test results, bioavid developed lateral flow tests that have an additional band, the so-called hook line. The hook line makes the overload effect visible. The attenuation or absence of the hook line indicates a high level of allergen in the sample. This allows high concentrations of the analyte to be detected and thus false negative results to be revealed. The test result is more reliable and offers more safety for the consumer.
For example, the test ensures compliance with hygiene regulations when changing production lines by checking whether residual amounts of the allergens are present on the surfaces or in the CIP water. If the allergen concentration was so high that the test would show a false negative result, the hook effect would reveal this. The surfaces and the CIP water would have to be cleaned repeatedly to ensure that there were no allergen residues in the products to be produced.Currently, R-Biopharm offers the new LFDs with included hook line for the following five parameters:
For the time being, the new tests do not replace bioavid's previous LFDs without hook line, but are a new, expanded product offering with additional functionality. Furthermore, further parameters are under development.
Request lecture free of charge