Mycotoxin contamination of grains continues to cause problems for food and feed safety. A recent survey of last year's maize harvest  in Poland showed high numbers of Fusarium toxin contaminated samples, including T-2 / HT-2 toxin.
Mycotoxin testing for T-2 / HT-2 toxin and other Fusarium toxins in raw materials remains necessary to assure the quality of food and feed. The new RIDA®QUICK T-2 / HT-2 RQS allows you to test very rapidly for compliance within the EU guidance levels for T-2 and HT-2 toxin in food and feed.
Quantitative results within 5 minutes – the fastest T-2 / HT-2 toxin test on the market!
Sample preparation 10 minutes – buffer supplied with the kit
Validated for oats, wheat and maize (corn)
Limit of detection: 50 µg/kg (ppb)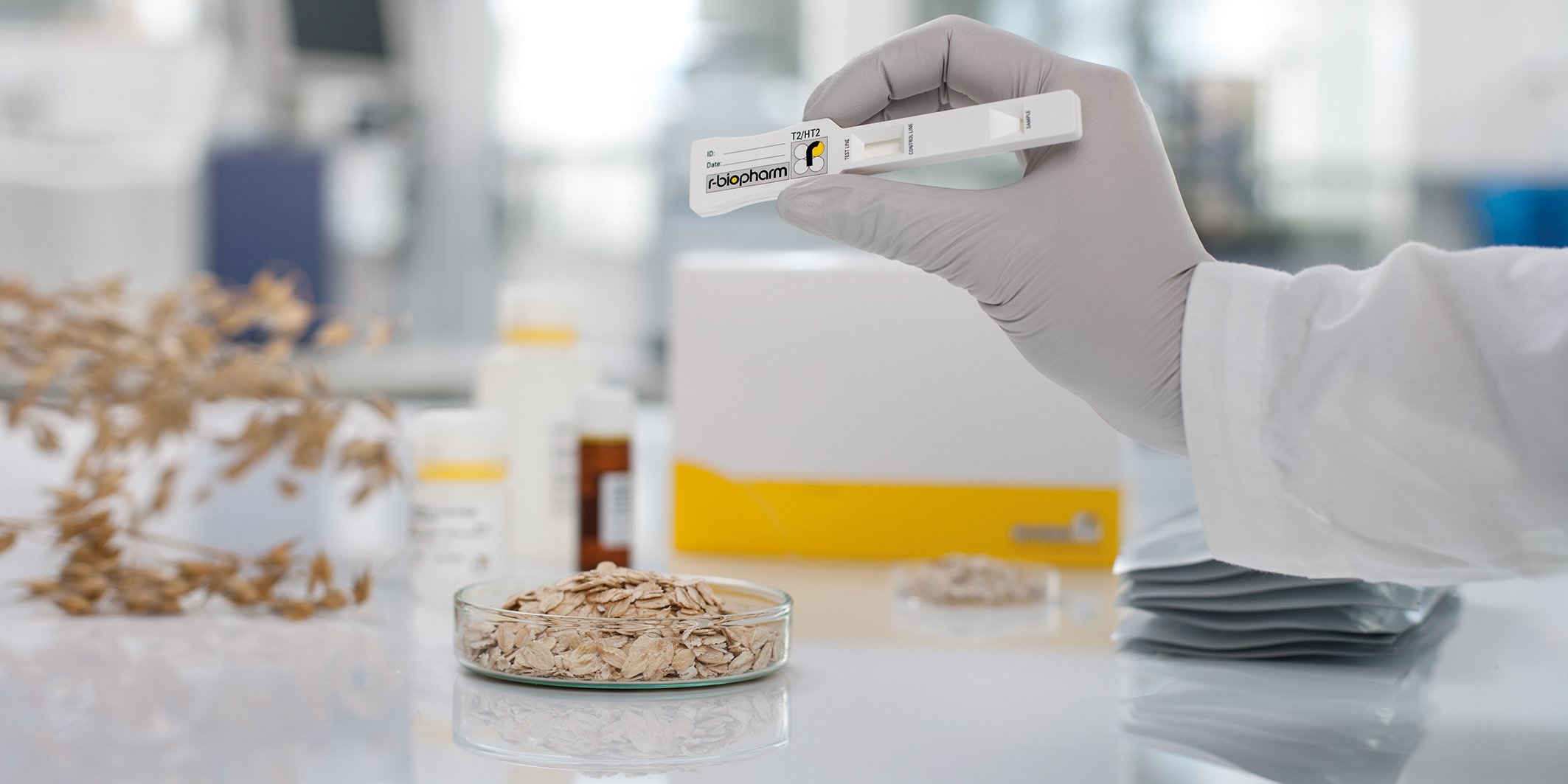 RIDA®QUICK T-2 / HT-2 RQS is very easy to use: Dispense the extracted sample on the device, wait for 5 minutes, read the result on the RIDA®QUICK SCAN – that is all.
This lateral flow test is the best choice for rapid testing of incoming raw materials. You can find more technical information about this brand new test here!
Do you need to test larger numbers of samples? Do you want to have an automated solution for mycotoxin analysis? Or would you prefer to use HPLC in mycotoxin testing for T-2 / HT-2 toxin? We have more options to offer:
Mycotoxin testing for T-2 / HT-2 toxin – available options
We understand the challenges mycotoxin analysis may impose on your quality control. Choosing the correct mycotoxin test for both your samples and the technologies available in your laboratory is a crucial step.  We can offer you the most extensive portfolio in mycotoxin testing for T-2 / HT-2 toxin: